Artists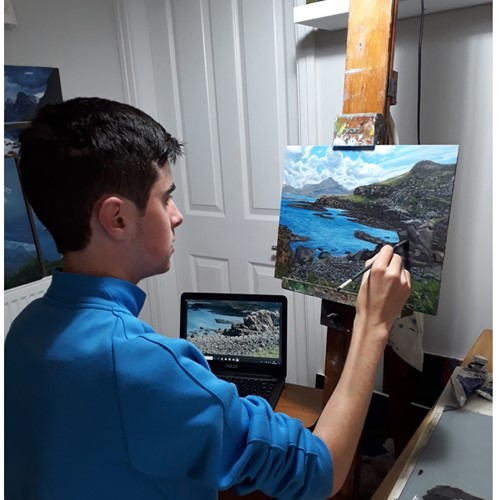 George Davies
About
George's passion for wildlife, the great outdoors and conservation lies at the heart of his painting, with his chosen subjects most often to be found in the natural world.
George enjoys the challenge of painting outdoors and the looser and spontaneous work this creates, and mixes this with more detailed pieces prepared from compositional sketches drawn from life, memory and his photographs. He enjoys this creative process from the initial idea to the final painting.
Working in oils painting directly on to canvas, board or linen he prefers the traditional style of oil painting. George seeks to capture a moment in time, the tranquillity or drama of special places and the character of wildlife. Aiming to show not just what it looks like, but how it feels to be there. Talking about painting he says, 'I don't know what I would do if I didn't have this. When I am painting I forget about everything else – I feel as if I am there, that's where I want to be'.
George has exhibited in London's National Open Art, Chester Grosvenor Open Art, Castle Park Open and was the Society of All Artists Junior overall winner 2015 at age 11. He is also exhibiting at Gorstella gallery near Chester in November.
 George attends school in Chester and is currently in year 11.
---
Artwork
---
Artwork appeared in
Exhibitions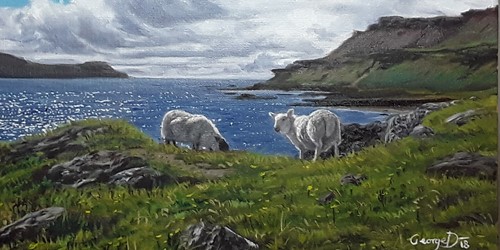 George Davies: Country to Coast