Artists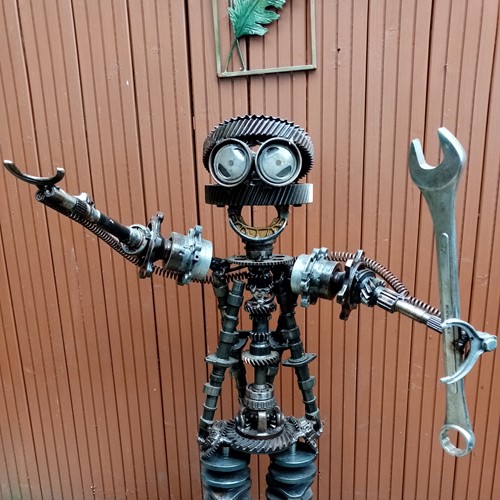 J C Louden
About
I use old and redundant tools, engines and gearbox components to create something entirely different from their original intended purposes.
Most people rarely see the insides of machinery and machines that they might use every day, and it's satisfying to me to put things to a new use when they most likely would have ended up on the scrapheap.
 The inspiration for each piece normally comes from the parts themselves, and what they might lend themselves to becoming, rather than starting with an idea and then getting the parts to suit it.
 I try to employ a loose sense of symmetry with the tables but have to allow for the fact that I won't always have identical parts to achieve a full mirror effect. I also believe that being fully symmetrical just wouldn't look "right", given the varied origins and sources of the parts used.
 I hope that visitors will find amusement in what I have created, and in possibly trying to identify which parts have come from where – motorbike and car engines, gearboxes, bicycles and hand tools to name but a few!
 - Craig Louden
---
Artwork appeared in
Exhibitions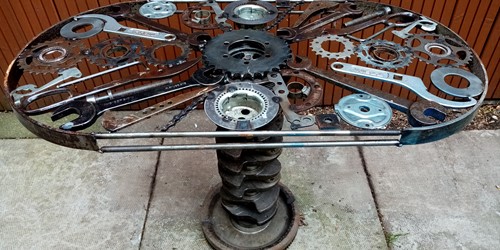 Mono Techniq with Midge (a.k.a. B. Mullally) and J C Louden