Exhibitions
Tuesday 19 September 2017 - Friday 03 November 2017
Journeys through landscapes and books - Sue Marsden
Sue Marsden is exhibiting - 'Journeys through landscapes & books' in our Link Gallery. 
As an artist working in mixed media she is most interested in texture, surface, colour and mark-making.
She uses a wide variety of materials. For this exhibition she has used a range of techniques, including felt making, weaving, painting, stitching and collaging; and likes to experiment with arrangements of pattern, colour, texture, line and shape.
---
Contributing Artists
Artists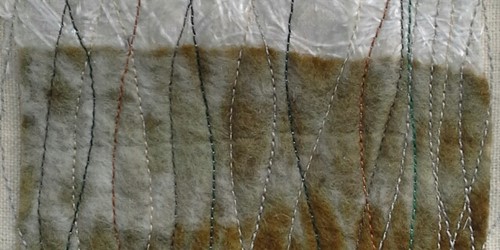 Sue Marsden