Exhibitions
Wednesday 09 January 2019 - Sunday 17 February 2019
Landscapes and Light – Sue Hancell
The fabulous trickery that light plays on our wonderful British landscape. 
Dawn, dusk and the fleeting shadows that create lattices of shapes around us, often take my breath away. 
Most of my inspiration comes through my love of walking, then striving to draw and make paintings in response to the awesome beauty of the countryside that I walk in.
Sue's exhibition can be found in Gallery 2
Open evening to meet the artists is on 11 January 2019 7 - 9 pm
---
---
Contributing Artists
Artists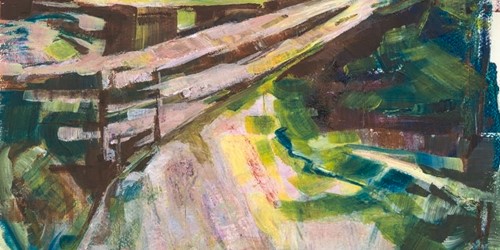 Sue Hancell