Artists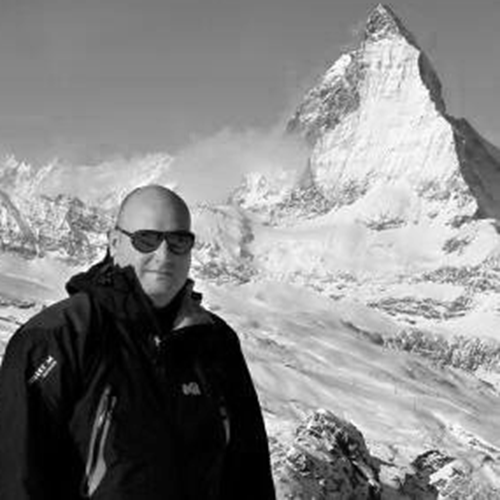 Andrew Croughton
About
After deciding on "Beyond Landscape" as our new theme and the unwelcome arrival of Covid-19 my thoughts on the meaning changed dramatically as I was unable to explore the outdoors with the freedom I have always been used to.
Being unable to go out in person I was drawn back to thoughts and images of past travels and was intrigued to find my memories relied heavily on the senses we all take for granted as much as the visual photographs I had taken at the time.
The sense of feeling part of the landscape, feeling the cold or warmth around me.
The sense of feeling so small amongst the vast mountain ranges and the vulnerability of being alone in extreme situations with only my own abilities to get myself back home safely, then the sense of satisfaction and exhilaration that would inevitably lead to putting myself back in those situations time and time again.
My memories had literally taken me beyond the landscape to thoughts of  night skies, warm breezes, cold winds and all the elements of weather and light levels into a world of senses and emotions.
I hope this body of artwork can help express visually these emotions, giving the viewer their own idea of the feelings I felt at the time.
The sense of isolation felt heading into a vast snowy landscape with near to zero visibility that seemed to not only shroud the landscape in a misty blanket but also muted the sound of the wind and noise normally associated with the hills, even confusing the direction of sounds carried from other walkers flattening the environment from a three dimensional into a non dimensional one.
The feeling of being alone in a vast world of starry night skies surrounded by the high snow capped mountains of the Himalaya or of wild camping in the harsh Scottish winters.Noticing for the first time the true silence of nature whilst sitting on a hillside far away from the background noise of the day to day world around us.
Please enjoy the works on display and hopefully they will bring back some fond memories of your own.
---
Artwork
---
Artwork appeared in
Exhibitions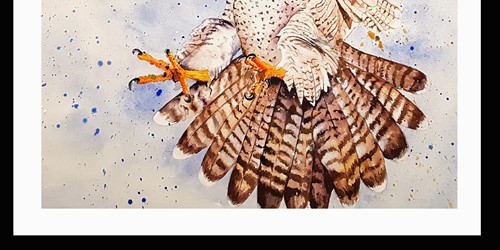 Wildlife and Wildland
Exhibitions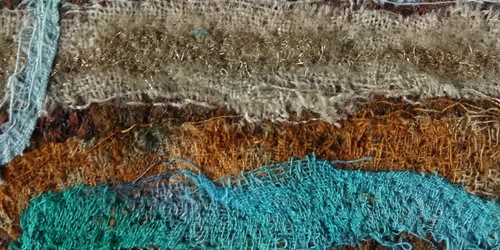 Beyond Landscape by Clipped In
---
This might also interest you
Exhibitions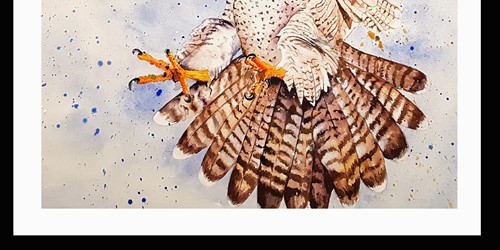 Wildlife and Wildland
Wildlife and Wildland