Artists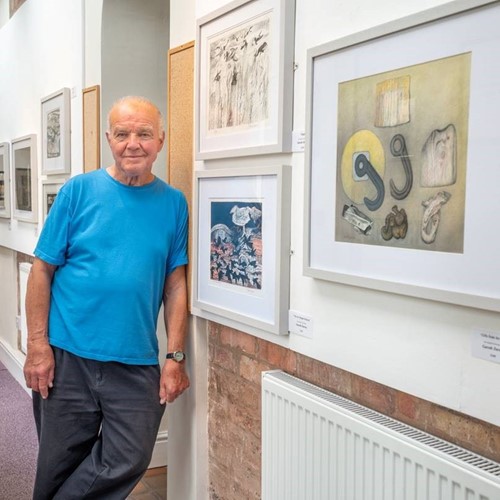 Gareth Davies
About
These images are one-off original drawings & driftwood sculptures by Anglesey-born artist Gareth Davies.
"The majority of my images in this exhibition are based on things associated with the sea. The three dimensional work is made from driftwood and objects found on the beach are the starting points for many of my drawings."
"The work starts intuitively and ideas evolve as the work progresses. Some of these ideas are humorous; others deal with the more serious issues that I think about. I like the element of chance whilst beach combing, not knowing what interesting objects you might discover"
Gareth has been an artist since early childhood. He won a major European scholarship from Sir John Moore's College in Liverpool in the early 1960s before being appointed as Senior Lecturer in Fine-Art Printmaking at the Falmouth School of Art in Cornwall, where he lectured from 1965-1984.
He also ran art workshops for many years after retiring, through the adult education department of Bangor University. He met his wife Diana whilst at college in Liverpool, where they studied alongside members of the Beatles.
Gareth still draws prolifically today. He still enters competitions & exhibits his work here in North Wales.
---
Artwork
---
Artwork appeared in
Exhibitions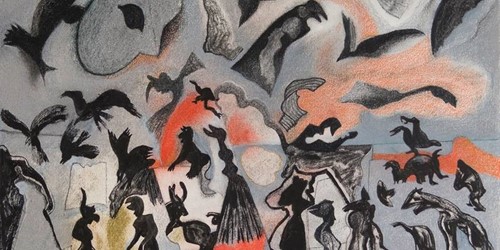 Family Visions