Artists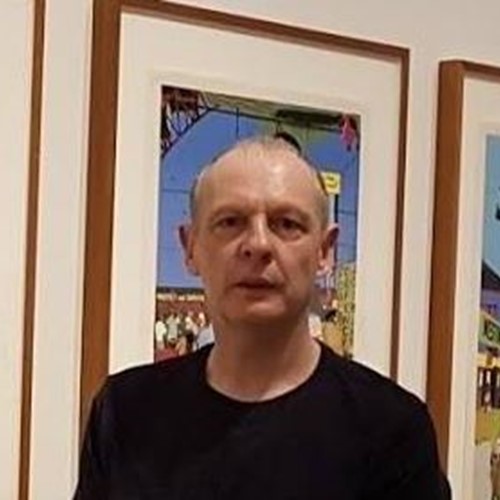 Philip Westcott
About
I have painted cityscapes for over 30 years.
I started by painting individuals but then moved on to paint a wider view of the scene.
In these compositions I capture indiscriminate figures by painting them loosely so that they appear to merge into the scene. I often highlight them with fleeting glimpses of colour, to give the impression of a fast-paced lifestyle. Concentrating on the busy shopping centres depicts the hustle and bustle of modern life.
Recently I have focused on individuals again, using a modern medium drawing on a tablet with a stylus and printing these images on Aluminium.

My other interest is the Northwest Landscape.
Here my paintings focus on the hidden view rather than large panoramas. These are painted initially in watercolour and then translated in larger oil paintings. Freedom and spontaneity are important to me and the use of a palette knife in these works allows me to capture both.
​
My landscapes are fragmented. As natural sunlight filters through the branches, the images highlighted are the colours and shapes of nature. I hope, using texture, I have captured the depth that can be found in woodland scenes.
This exhibition focuses on these themes, mainly featuring work painted over the last three years.
---
Artwork
---
Artwork appeared in
Exhibitions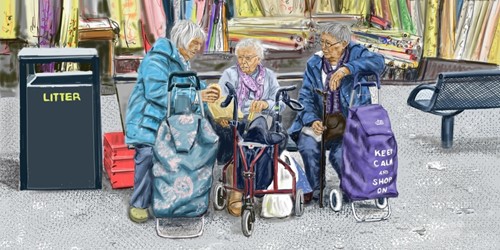 People and Places by Philip Westcott