Artists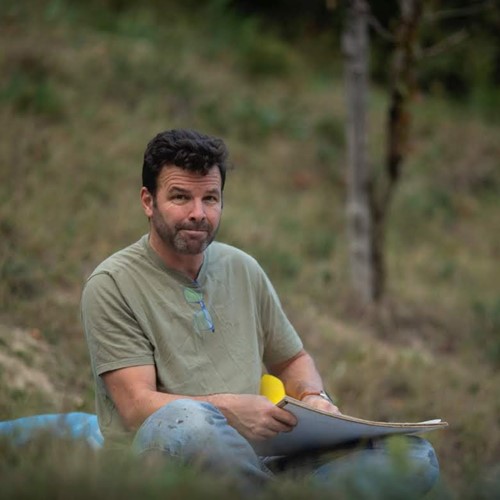 Simon Davies
About
My images are landscape-based. I try to avoid my images becoming too representational about any one particular source or place.
I stop and look a lot before taking lots of photographs of the landscape. I don't feel the need to replicate a specific place or theme in my work but try to summarise the highlights.  For me this set of images is about complex routes, layers and the energy I get when I travel around the world. I see things as I go and I record my favourite views, atmospheres and environments. 
Ultimately I want viewers to be involved in the mood and become immersed in the depths and layers that open up the more they look, linking to their own memories and places. 
My images battle between moods of light and dark, chaos and serenity, like gigantic, free-flowing lines of linear forms, which attempt to find order in chaos. In actual fact I spend a lot of time considering every mark and detail, as they are the most important part of the final piece. Each image has many phases before becoming the final, fully intentional endpoint.
I try to develop the image to a stage where each section, though complex in itself, will fit in with its constituent parts. The final results are deeply personal and represent a place, time and precious memory of family, experiences and love of the outdoors
Simon was brought up drawing landscapes in southwest Cornwall. Trained to draw initially by his parents, he then left for Manchester where he completed a degree in Fine Art Printmaking. Since then, Simon qualified as a full-time teacher and has been teaching fine art to 11-18 year old secondary school children in Cheshire for the last 28 years.  He has exhibited his work previously in North Wales alongside other family members. He is currently lecturing in Photography and Fine Art at Sir John Deane's Sixth Form College in Northwich, Cheshire.
---
Artwork
---
Artwork appeared in
Exhibitions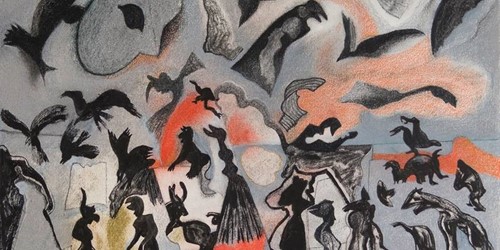 Family Visions