Artists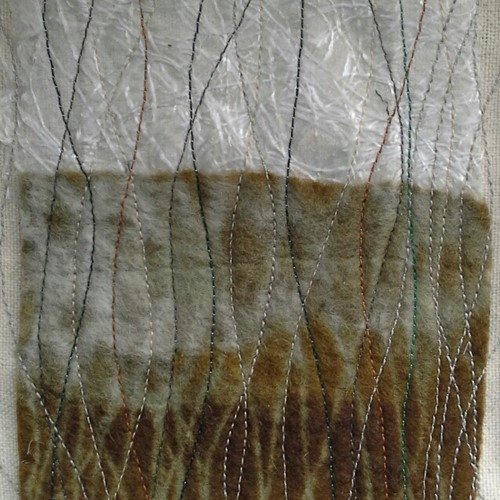 Sue Marsden
About
As an artist working in mixed media I am most interested in texture, surface, colour and mark-making. I use a wide variety of materials. For this exhibition I have used a range of techniques, including felt making, weaving, painting, stitching and collaging.
This body of work explores landscapes. I keep a visual diary at all times, recording places and experiences through drawing, collections of found objects and words. As I travel through the landscape, be it hills, mountains, or shorelines, passages from books I have read and loved often come to mind. These pieces explore the relationship between these texts and the visual world.
I like experiment with arrangements of pattern, colour, texture, line and shape. The work resulting from my experiments is often abstract in nature. I like to reflect the atmosphere and mood of a place, whether it is a huge open sky, the sea or a small detail in a hedgerow. My inspirations are: the rural landscape in Cheshire, coastal regions, hill walking expeditions and travelling, both in Britain and abroad.
I accept commissions in both domestic situations and public buildings
---
Artwork
---
Artwork appeared in
Exhibitions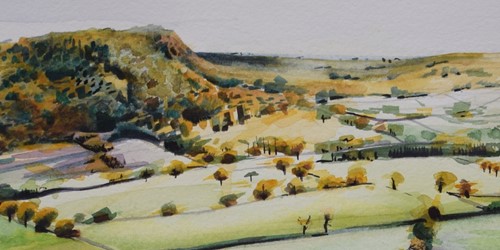 A Sense of Place by Sophie Parr and Sue Marsden
Exhibitions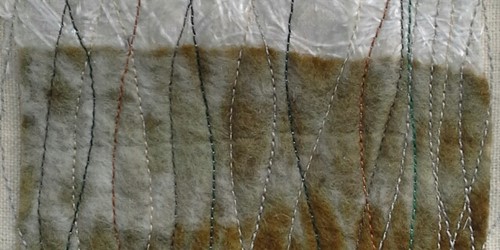 Journeys through landscapes and books - Sue Marsden
---
This might also interest you
Exhibitions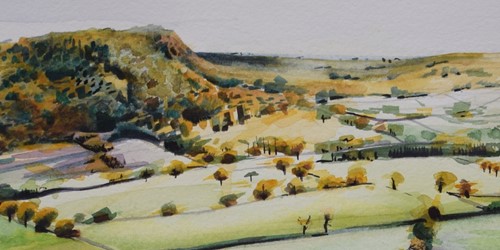 A Sense of Place by Sophie Parr and Sue Marsden
An Exhibition of paintings, textiles, and mixed-media work by local artists Sue Marsden and Sophie Parr inspired by the landscape.