Become a gardening volunteer
Would you like to be a gardening volunteers?
The Arts Centre is looking for volunteers with an interest in gardening.  The work will entail re-potting and maintaining the courtyard, also the side garden at the back of the courtyard units adjacent to the play area.  Peter Vickery is going to lead this venture and will advise you on what his thoughts and ideas are.  So, if you are interested please can you leave your name and number and Peter will get in touch. 
Thank You
---
This might also interest you
About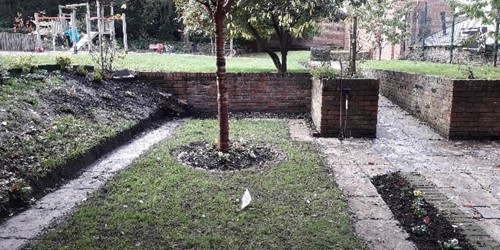 Update on the Castle Park Arts Centre Garden – October 2020
Update on the Castle Park Arts Centre Garden – October 2020