Artists
Clare Flinn
About
Clare's subject matter varies between landscape, cityscape and portraiture, but her concern with capturing light and colour remains a constant as a painter.  Mark-making is a priority for her which leads to her other love which is printmaking.
Although Clare comes from a family of artists, she only took up painting recently; completing a Fine Art degree at WMC in 2015 and has been working as a full-time artist ever since.
 Liverpool is her adopted home and the city is often a favourite motif in her work. Currently she is working on a series of landscapes, which reflect her passion for the wilder places of the UK and her native Ireland.
---
Artwork
---
Artwork appeared in
Exhibitions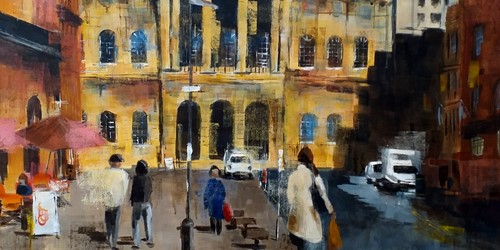 Hub Studios