Artists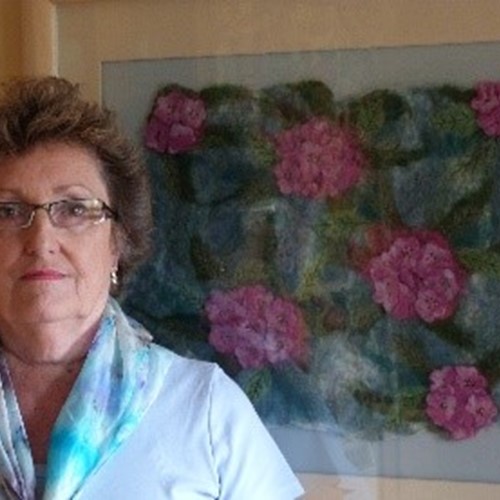 Pat Holt
About
Fabric art has been my passion for over ten years. Previously I was painting, not very well, and crafting in lots of different ways. On one of the many crafting courses I took I discovered the joy of painting with fabrics.
My husband died over a year ago and Fabric Art has helped fill my days. The Renewal theme is particularly relevant. We lived in Scotland for several years surrounded by nature in all its glory.
The changing seasons are all about renewal. In Spring the bulbs bring a first taste of life and regeneration.
Through the year there is constant renewal.  In Autumn the forest floor is scattered with acorns and various nuts ready to renew life in spring.  
So by looking at reawakening our senses to nature we are looking at renewing our ideas and the way we look at life.
My work has usually been nature based and I am happiest working with ideas
---
Artwork
---
Artwork appeared in
Exhibitions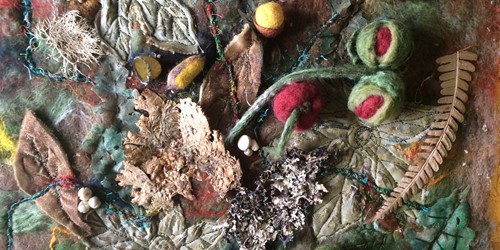 Natural Progression Textile Group