Artists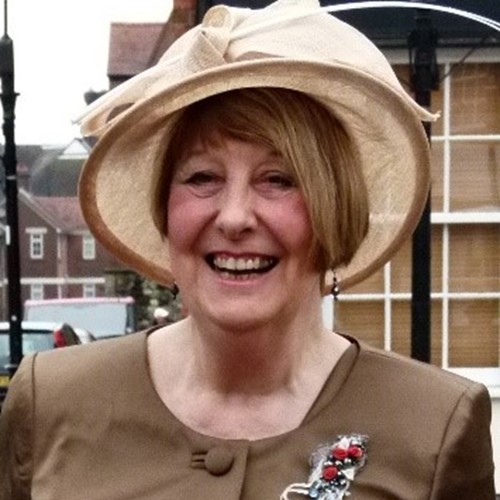 Sue Chisnall-Sumner 2020
About
I am one of the founder members of Natural Progression Textile Group after completing five years at Preston College where I gained my City & Guilds diploma in Embroidery & Design.
As a child I had a passion for making and creating from post offices in my Grans front room to making dolls cloths on her treadle sewing machine.
Since joining the Embroiderers Guild and Natural Progression, my 'retired' life is busier than ever, creating, making and planning all manner of pieces of work for exhibitions, craft fairs, competitions and sometimes myself and my family and friends.
I occasionally run workshops and hands-on sessions, but in my current role as Regional Chair for the Embroiderers Guild in the North West I am very busy. However, I do get to visit different parts of Britain and meet inspirational people.
My work is very eclectic, as I like to research subjects and look at them laterally, which gives me much more freedom of expression.
I'm a bit of a butterfly, and flit from one technique to another, however I find this opens me up to new possibilities.
My work for 'Renewal', covers subjects such as burning of vegetation, skin, spiritual refreshing and lead mining.
---
Artwork
---
Artwork appeared in
Exhibitions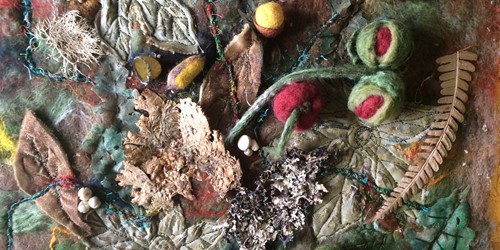 Natural Progression Textile Group